Purpose - The purpose of the Council and the networking system is to facilitate contact between people in the reform effort who share both a common goal and methods necessary to achieve real reform. To promote a useful discussion between members and provide an easy means of keeping up with events.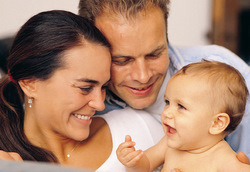 Are you working to reform Family Law as it effects people through either divorce, separation, or the actions of Child Protective services?
Having a hard time keeping up with the news and coming events? Want to have your own BLOG, but can't afford it? Would you like to be better connected to people who share identical goals?
---
New!: Take a moment and sign the petition in support of
The Declaration of Family Rights.
Shared Goal / Membership requirements - Anyone can register and have MONITOR status at the web site. FULL site usage is limited to MEMBERS -- those people who share a common goal of protecting Family Rights. All MEMBERS of the Leadership Council share these core beliefs:
BOTH biological parents have a right to know they have a child.

BOTH parents are presumed FIT & EQUAL (in terms of both physical and legal custody of their children).

If anyone (a spouse, relative, or Child Protective "services") wishes to challenge that, you have a right to speedy trial, counsel, and the protection of a criminal jury and a unanimous verdict.

The "state" needs to prove you were a demonstrated serious and intentional threat to your child's safety and acted with malintent.

A child has a right to EQUAL contact with BOTH parents.

A child does NOT have a right to pick a preferred parent. A child does NOT have a right to parents who always act in the child's best interest. Sound strange?

It's family life. Very personal, very dynamic & relationships/priorities are always changing.

In our discussions with ourselves and our public actions, all should be treated with dignity, respect and compassion. We can condemn injustice without malice.

We support those who are willing to participate in NonViolent Action and risk arrest/jail in peaceful demonstrations.

We identify ourselves as 'parents' seeking reform. Our issue is family rights and the ability to raise & nuture our own child free of government interference.

Our primary focus is NOT men's rights or women's rights or child support reform.